We are absolutely delighted to win this prestigious award.
For many years we have exhibited at the HBR events around the country and we have many loyal customers who found our unique solution at the events. Moduloft winning this award and especially this year after we have all been impacted by Covid 19, makes it all the more rewarding.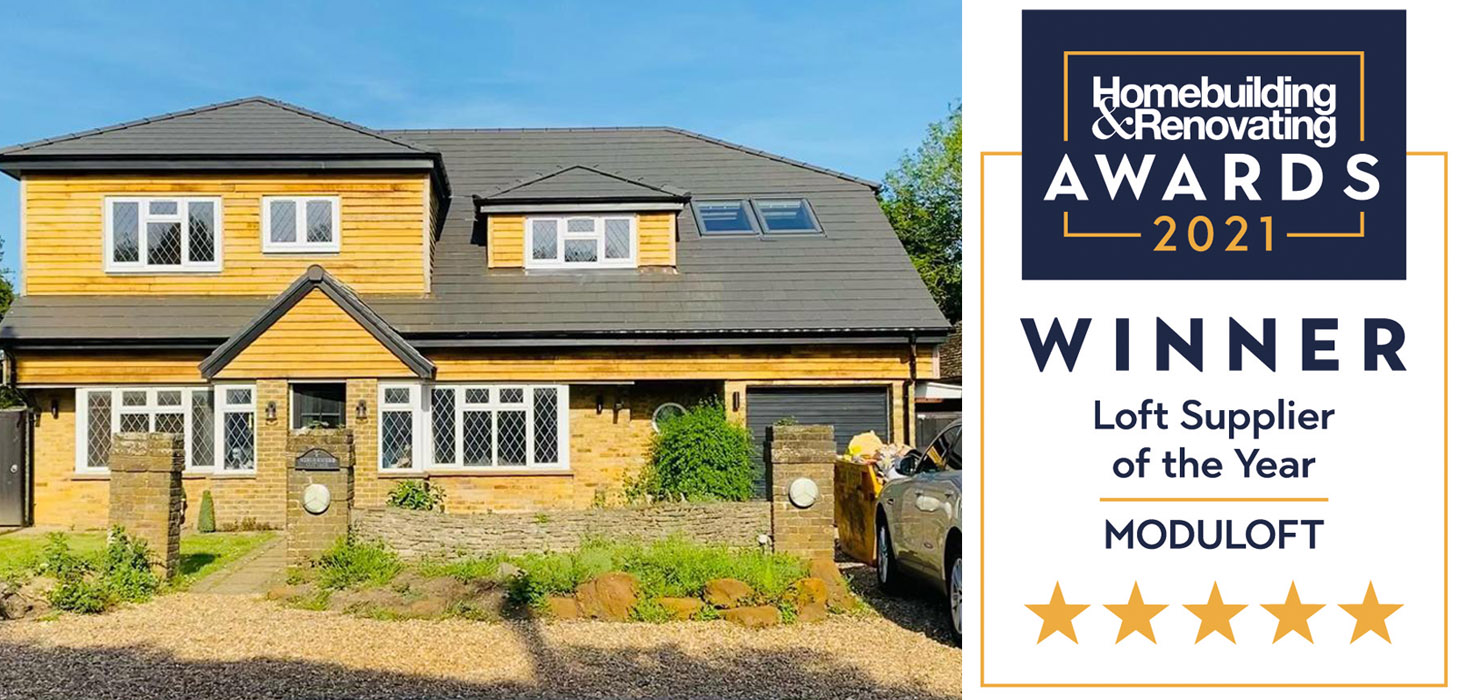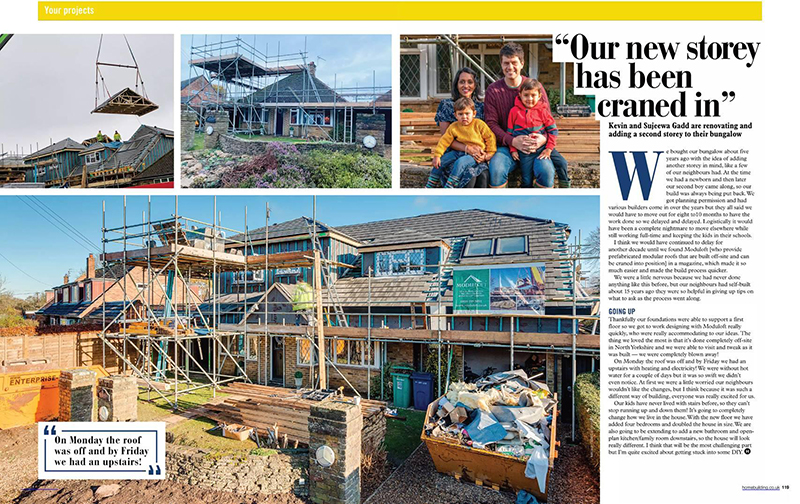 Loft supplier of the year, is a great accolade to own, our unique approach to creating loft space has been embraced by homeowners and we are now a key alternative to the traditional methods. Our offsite modular bespoke build enables our customer to enjoy speed and convenience, we do not take over their homes, they visit the factory and then we arrive on site remove the existing roof and wagons then arrive with your new roof space. Our expert team manage all aspects of your project and our aim to be on site for 3 weeks to complete the install.
This award win was focused around our project in Buckinghamshire, our customers are over the moon we have won this award. They pioneered to spread the word about Moduloft, having considered a traditional loft conversion for their pitched bungalow they found our solution online. From having initial discussions with our team, they were amazed at how much space they could gain through our modular solution. Plus with 2 young children and the promise of less upheaval it was the option they selected. They have gained 4 bedrooms and family bathroom and the overall footprint of this property has been transformed into a luxury family home. They were totally amazed by our approach and how the team drive forward the project, so much so they want everyone to know about how Moduloft can not only transform your home and deliver bespoke space but they also make your life easier by managing all stages of the process from design, build, delivery, lift and install.
Our team are celebrating, as there is nothing better than industry recognition like this and from the household renovation brand that is 'Homebuilding and Renovating' it is a great accolade and one we will be shouting about for some time.
"Thank you to everyone who voted for us to win this award, that combined with our unique approach to loft space has recognised that we not only change lives but we literally raise the roof for our customers and speed up their project through our offsite modular lofts. After what has been a challenging year for everyone we are so incredibly honoured to win what is a magical one for our entire team'. Tim Benson, Managing Director
If you are considering a lift conversion and like the sound of our innovative way to help you gain additional living space then contact our expert team today www.moduloft.co.uk