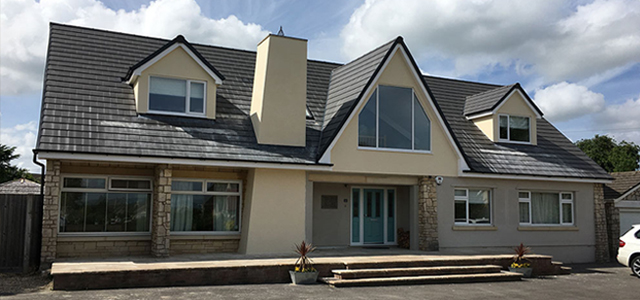 "We are totally blown away by our new home thank you Moduloft "
At first we were a little worried our neighbours wouldn't' like the changes, but everyone was really excited for us.
See Full Testimonial
"They know what they are doing, their craftsmanship is excellent and the end product is outstanding."
Throughout the process Moduloft were professional and courteous. They also introduced me to some of their existing clients; usually a great sign that they believe in the product and service they offer.
See Full Testimonial
"It was refreshing to find a company that would quote a fixed price for the entire works up front"
This traditional dormer bungalow with stunning views in an idyllic location in North Yorkshire was the perfect house to purchase, and with a vision to renovate and transform it into a spacious modernised family home.
See Full Testimonial
"We could do it all again"
A family of 4 with two young kids under 5 and a dog. This build was stress free, hassle free and mess free! We never had to move out and the main team was only on site for 4 weeks.
See Full Testimonial
"Thank you moduloft for building our dream home."
We were really pleased with the professionalism of the crew and it was great to see how enthusiastic they were about the build.  They never complained (even about the 7 hours drive to get here) and they were always on time and eager to finish the build.
See Full Testimonial
"If you are embarking on a project like this why would you not ring these guys"
You hear the name, you see the website but when you go and see a huge factory like that with so many jobs being done at the same time, it just gives you confidence.  Straight away you realise this is a big organisation who clearly can handle some impressive lofts.
See Full Testimonial
"Many thanks to Moduloft."
We can only congratulate Moduloft for their effective and efficient organisation and service from design to fruition and the helpfulness of the entire team both at the factory and on site.
See Full Testimonial
"Impressed with the speed of the project with Moduloft"
Very pleased with this great project – super fast installation only 3 months after signing contract! Thanks Moduloft team
See Full Testimonial
"Moduloft is more than a quick solution to home extension, it is genuine home improvement"
On the 3rd July builders arrived and I held my breath, 3 weeks later they left and 10 days later I had fully carpeted, painted and we had completed our loft conversion.
See Full Testimonial
"Can't say enough positive things about the process of working with Moduloft"
From the first designs, through the factory build process and then the install. The install teams themselves have the most incredible work ethic i've ever seen…
See Full Testimonial