Moduroom
Introducing Moduroom
Our innovation goes from strength to strength, following the development of the Moduloft concept we have a perfect solution for property owners that are seeking a ground floor extension or even two storey extensions at ground or upper floor levels.
Utilising our unique system we take your ideas and then we develop them into your dream extension to your property in a matter of weeks. We enjoy the challenge that each projects brings us and can even combine Moduloft and Moduroom to provide a two storey extension delivered and installed in the fraction of the time compared with traditional construction methods.
Reasons to choose Moduroom:

Factory build quality
Extend your property in days
Create a bespoke living space to suit your needs
Reduced disruption and time spent at your property
Fully managed service from Design, Planning to Build and Installation
Meets building regulation approval requirement
Arrives from the factory totally complete and ready to occupy and enjoy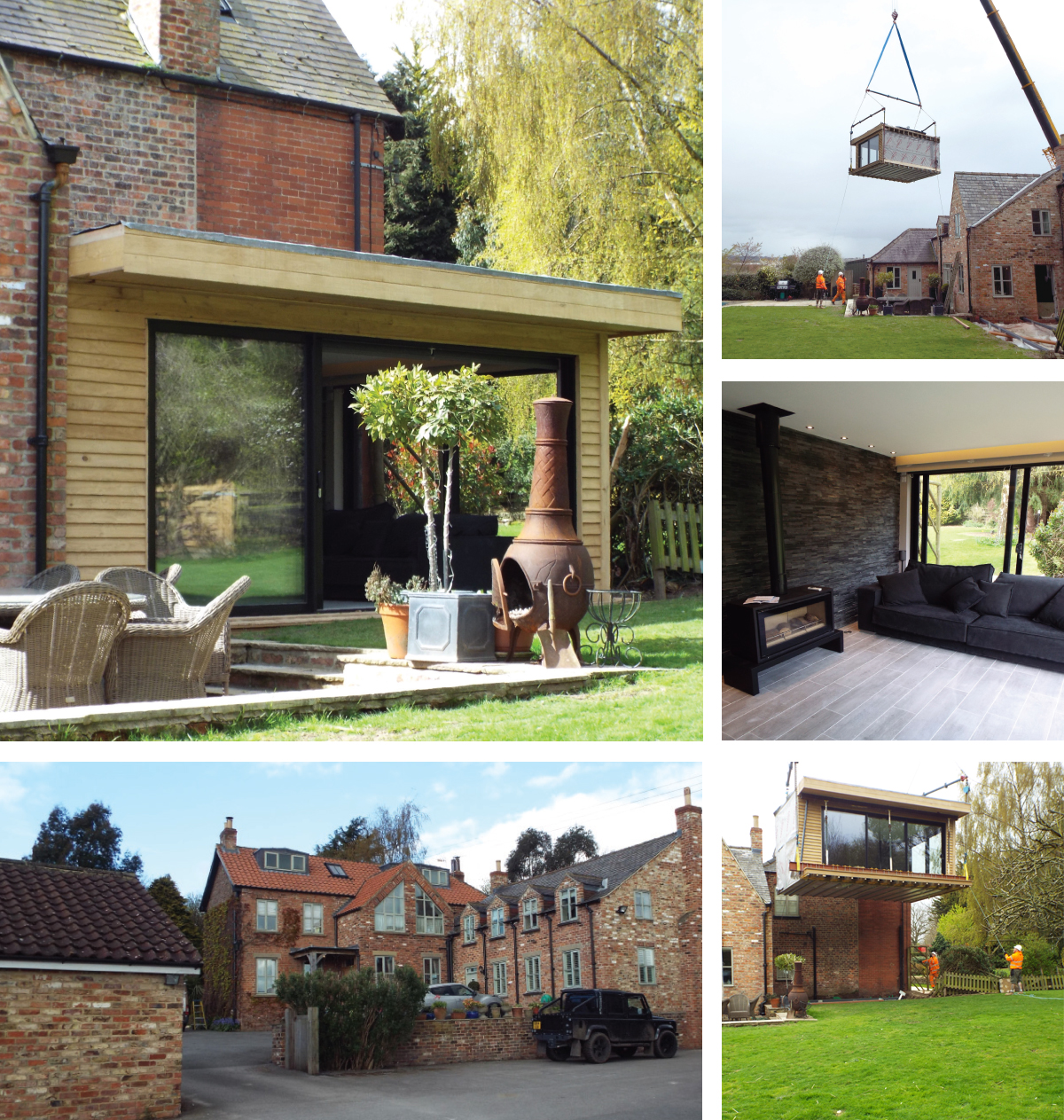 This new luxury garden room is finished with slate walls and flooring, oak cladding, stunning lighting and sash doors delivering the ultimate dream extension
We appreciate that homeowners today that love their current property but would like to create more space they need expert advice, our design and structural team can make your ideas become a reality in a matter of weeks.
Moduroom is the perfect solution to ground floor home extensions, garden rooms and two storey loft extensions. We offer a factory build solution, to design to your requirements and build your perfect extension to your property.
We offer a bespoke factory built house extension solution every time, each property and the requirements are different. Together we can work out the design and the fixtures and fittings so that when we lift and install your new space it is completed in as little as a day.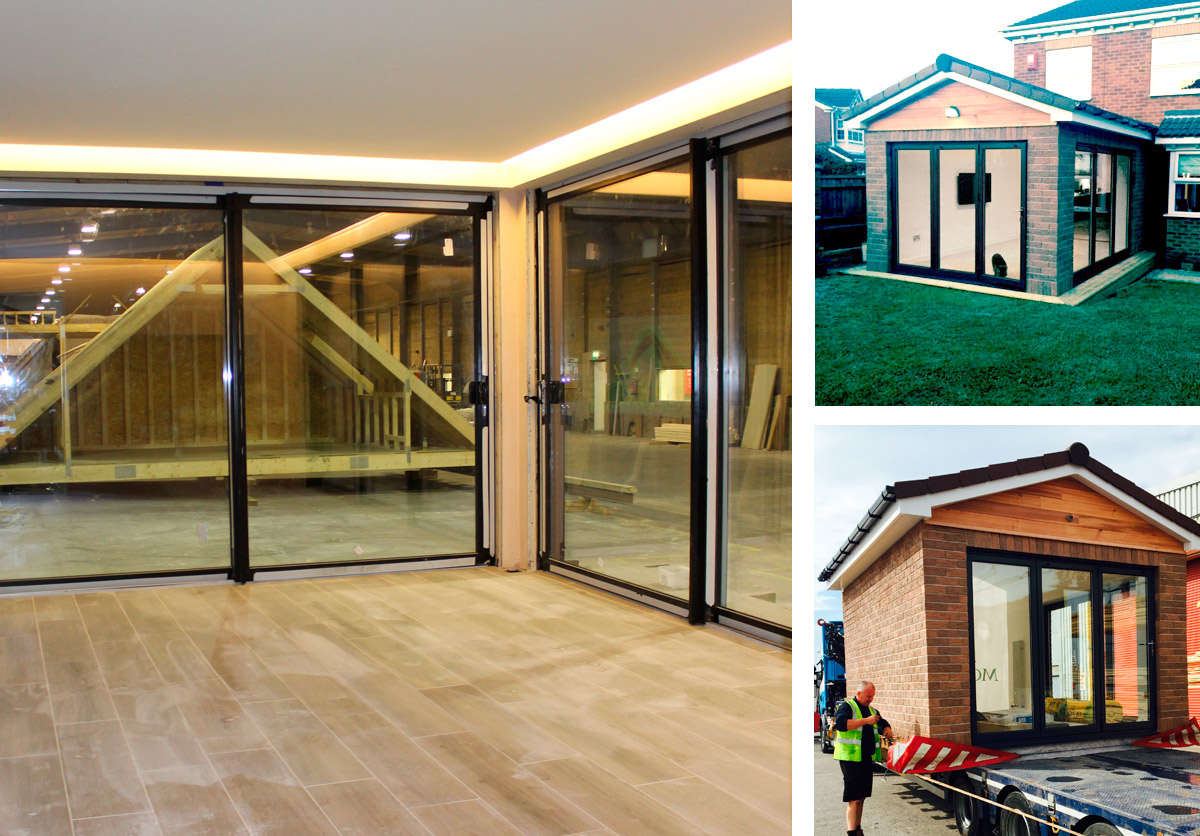 Ground floor extension, to create space/extended space. Build in 2 weeks and installed in 1 day
Our experience – delivering innovative factory built extension to enhance your home
Each project is unique and our philosophy is to listen and develop design solutions to deliver the perfect space instantly to use and enjoy days after installation.
Are you looking for a new playroom for the children, kitchen extension, dining space extension, a garden room to replace a conservatory, a garage conversion or garage extension into a living space to enjoy. Whatever your ideas we can help you to find the right solution delivered to your home complete and ready to enjoy.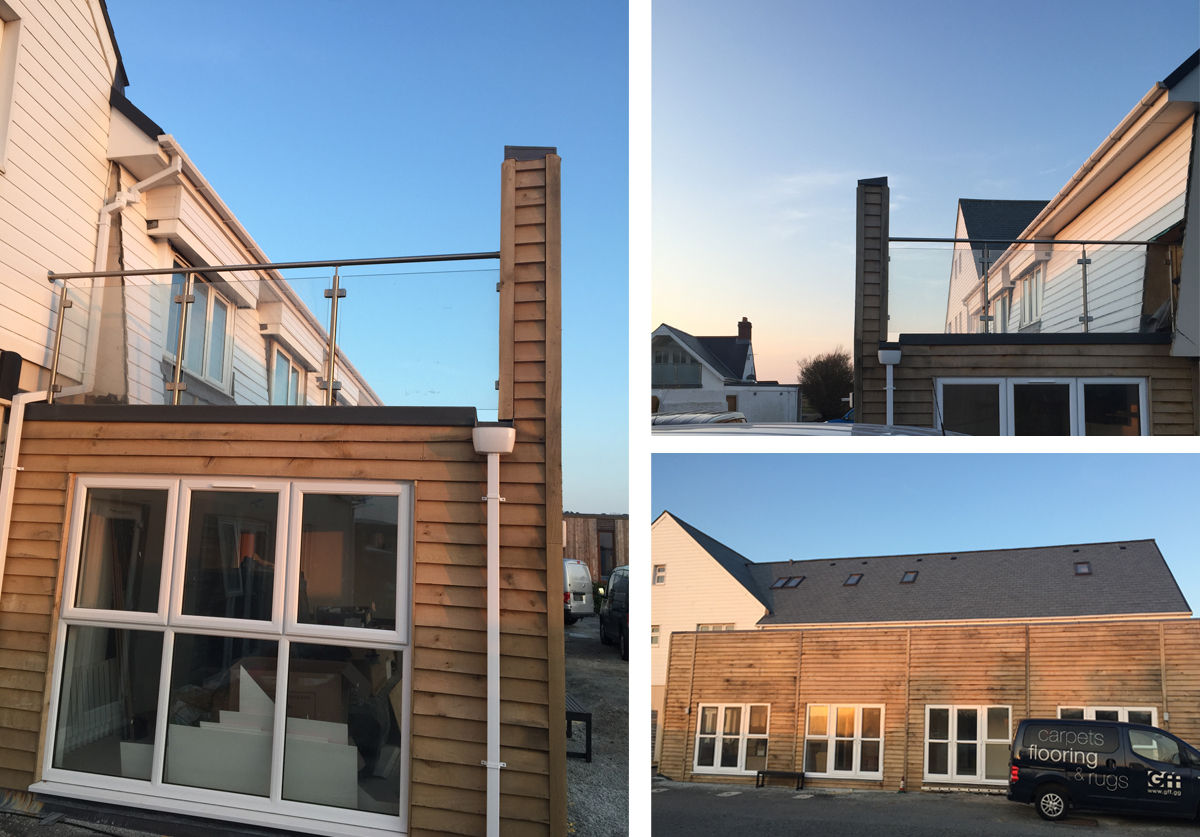 Waves Hotel, Guernsey Moduroom developed several 1 storey flats to create perfect short stay holiday apartments.
Project confidence every step of the way
With our fully managed service you benefit from our experience from start to finish, we will take care of the planning applications for you and keep you updated every step of the way. You can visit the factory to see your new extension in progress and your delivery and install will be fully prepared and planned to meet your needs.
You can rest assured that doing your house extension with Moduroom means it won't take over your day to day life, we reduce the mess and stress at home with an offsite build and install in as little as one day.
Request a Quotation
If you would be interested in a quotation for Moduroom then please call us on 0800 195 3855 or email sales@moduloft.co.uk and we will discuss your project outline and provide a quotation.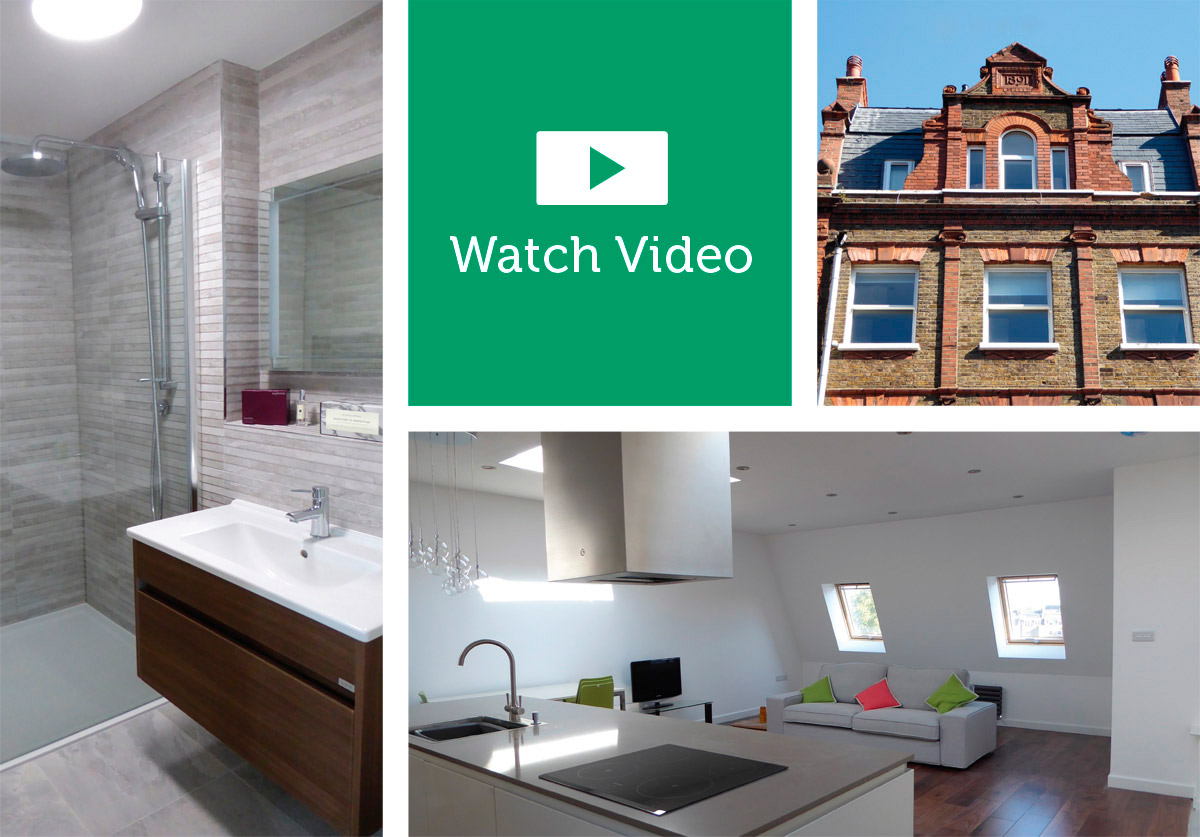 London loft conversion Extend and create more space at skyline over London, combined Moduloft and Moduroom to create this unique 2 storey space.