School Modular Loft Conversion
Mowbray School – Moduloft The Perfect Solution
Mowbray School in North Yorkshire were looking to extend the staff room space and were keen to have the new space completed during summer 2017 holidays. Moduloft provide offsite construction which was ideal for the school. A solution that meant we could operate to a fixed timetable, factory build delivers speed on every project and then means we are onsite to lift and install in weeks.
Naturally a key factor for Mowbray was to look to extend the space efficiently and not cause too much upheaval and to avoid term time.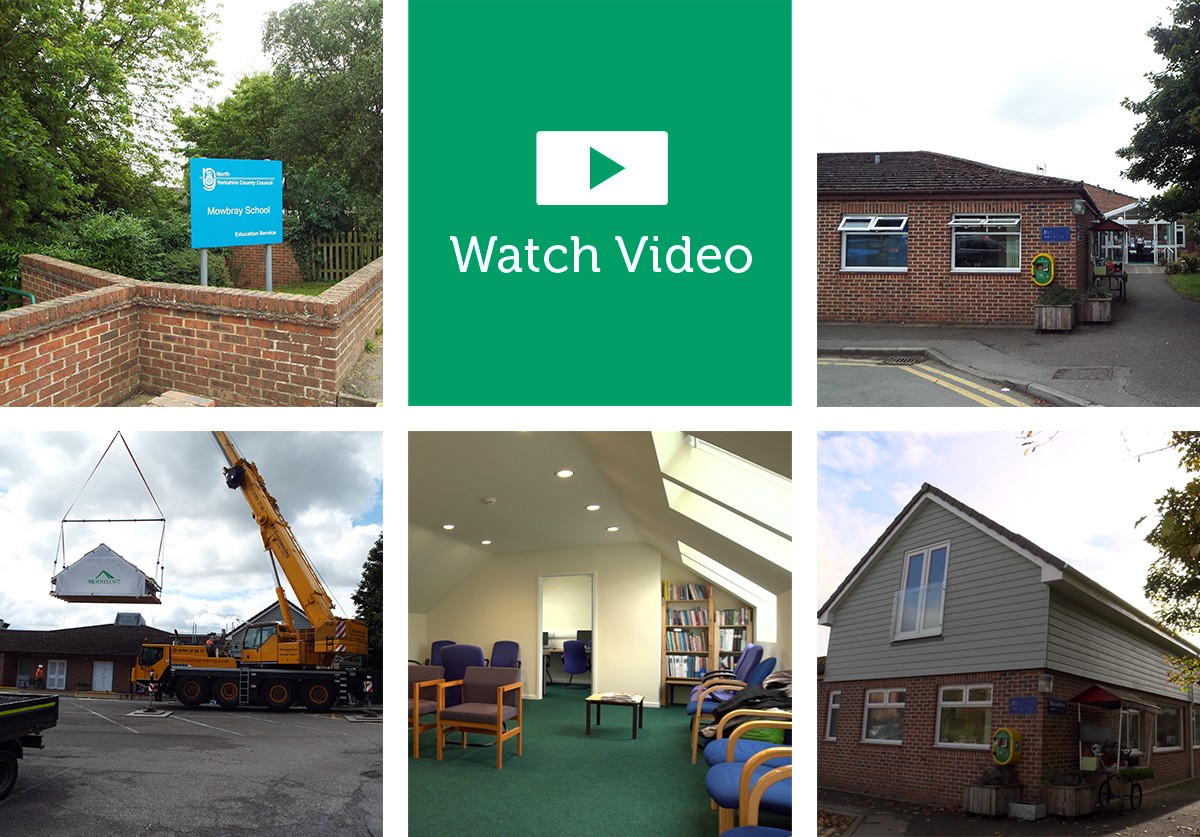 Mowbray School is an old style school but hadn't extended the staff space for some time and it was a key project for 2017. Moduloft worked alongside Jonathan Tearle, Headmaster to develop a design for the new space which is a real asset to the school today.
We encourage factory visits during the build process and this worked well for the team at Mowbray, so plans for new kitchen and IT suite were all mapped out during the factory tour. So, modules would be delivered and ready to simply plug in and install.
The staircase structure was another key stage to be designed and produced by Moduloft, connecting the current downstairs office space to the new upstairs staff room.
Moduloft offer customers a fully managed service which means every stage of the project is managed by our experienced team.

The Moduloft team have loved working on this commercial project, the school is just fantastic and we  know that this new space has made such a positive difference for all the teaching staff everyday.
Moduloft can offer commercial projects a sound offsite build solution that covers design/planning, controlled factory build and speed of install that is based on years or experience and a company you can trust to deliver a quality on time solution.