St Albans High School For Girls – Hertfordshire
"The Moduloft solution was selected as the most efficient option to deliver 3 new classrooms in the physical space available and within a very tight and time-constrained summer holiday period.  We are extremely pleased with the end result that was completed on time and budget, and it looks great both internally and externally"
Paul Owen MBA
St Albans High School Estates Manager
Minimum disruption, maximum impact for St Albans High School for Girls, Hertfordshire to gain 3 new modular classrooms.
A summer 2018 install for St Albans High School for Girls.  The school is currently extending to gain additional space for increasing pupils and Moduloft was the ideal solution to build and design the bespoke modular space offsite to avoid disruption during the school term.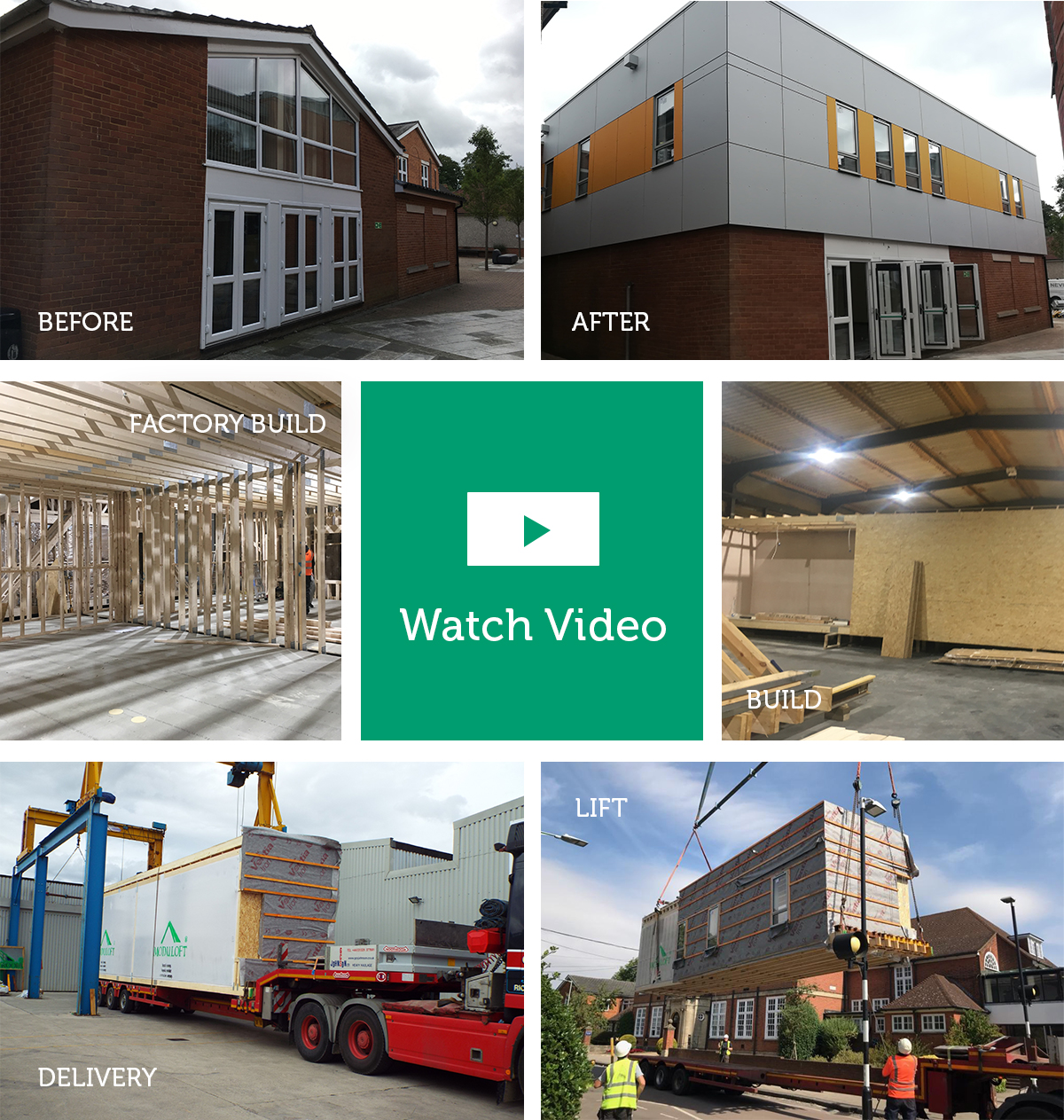 With a clear brief Moduloft worked closely with Bickerdike Allen Partners on the design and specification for 3 new classrooms and corridor.  This project included some special requirements for the school which included acoustics, electrics and floating ceilings.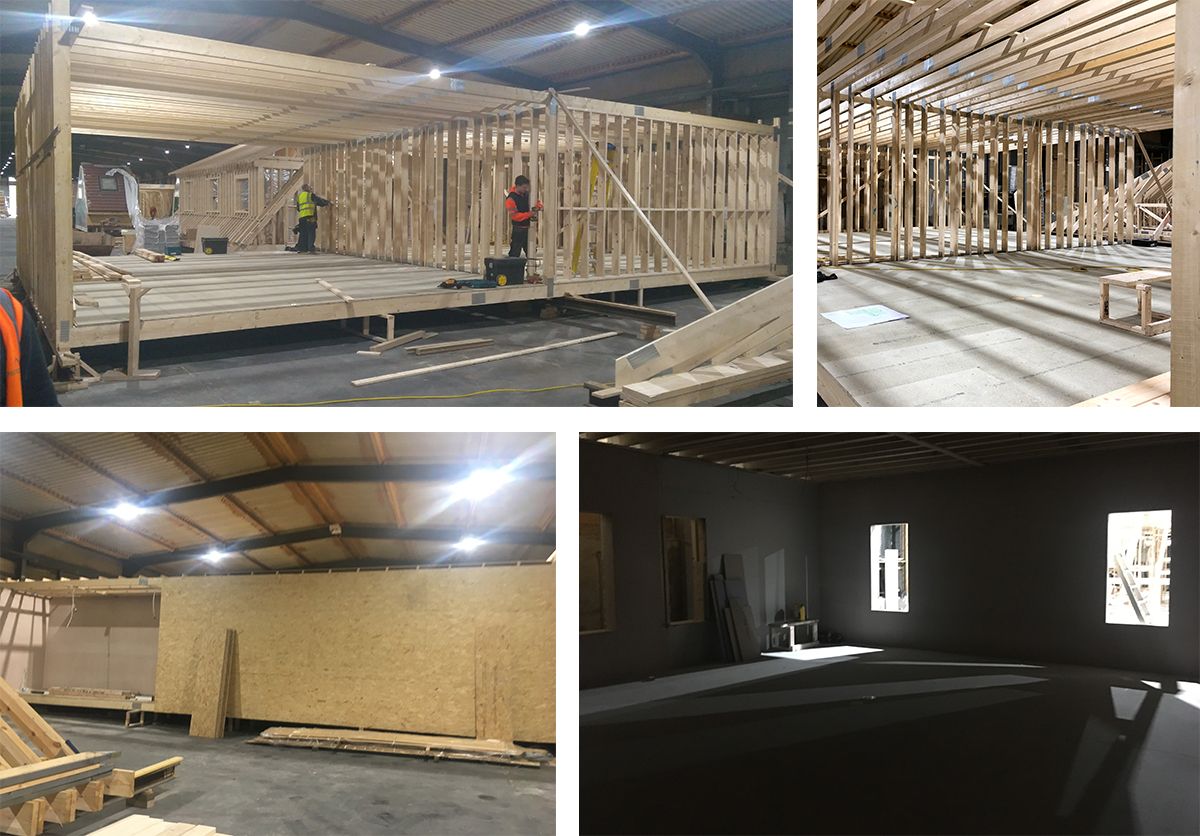 St Albans High School for Girls was keen to gain the new space during the 6 week summer holiday while the school was closed. The build was to be completed ahead of the summer break so that lift and install could take place during the 6 weeks and be completed in time for the new term in September.  Moduloft expert team carry out all stages of the project which include factory build, delivery of modules, crane to lift into place and install to completion, all to an agreed schedule.
The factory build took 12 weeks, key updates of the progress were communicated every step of the way by the Moduloft team.  The delivery and lift was planned for the end of July and took place with ease and all handled by the install team.  Any project lift is fully managed by us and includes traffic management, road closures and overall co-ordination on site.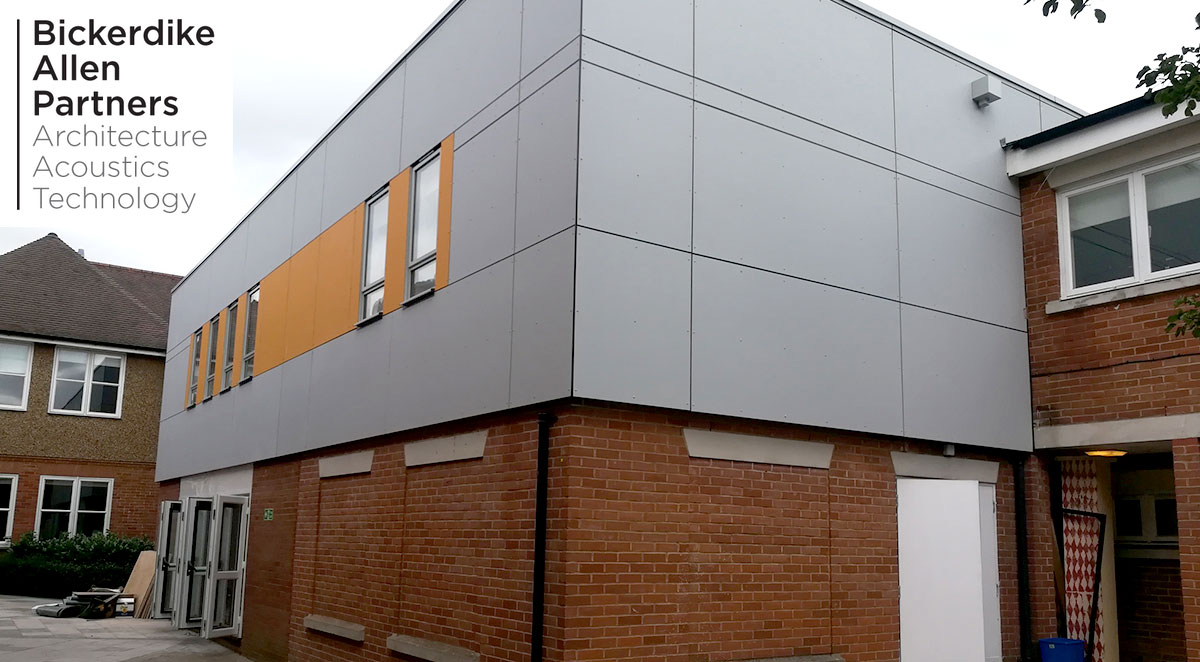 This project was particularly challenging with relatively tight access but the lift of all modules in one day went according to plan. The lift consisted of 6 modules in 2 key sizes to provide 3 classrooms that could each accommodate 30 pupils.
Design and finish for the new space was to produce a modern extension, as the school looks to extend further and combine the original features of this wonderful school with a fresh new modern feel that works to define the future of modular build that is truly bespoke and tailored to the schools specification.

What Giles Greenhalgh, partner at Bickerdike Allen Partners LLP says about the project…
"The main benefit of working with Moduloft and their construction system, was that we were not constrained in our design proposals for the School.  There is no real limiting "module" that Moduloft impose, as such the classroom sizes, layouts; window positions and cladding could all be determined by the requirements of the School and BAP."