Central London – Rooftop luxury apartments
This 2020 project demonstrates how Modulofts unique bespoke build can not only create space quickly but also transforms buildings to extend living space.
Property Developer Claude Partridge, was renovating his tenanted building in Central London, and was looking to raise the roof and add two roof top apartments.   The existing building held 12 flats and to avoid little disruption to existing tenants Claude for the first time in his 30 years or property development chose Moduloft for bespoke offsite build.  The journey from start to finish for this property transformation has been captured in key stage videos, view all aspects of the project to see the true benefit of choosing Moduloft for your offsite projects.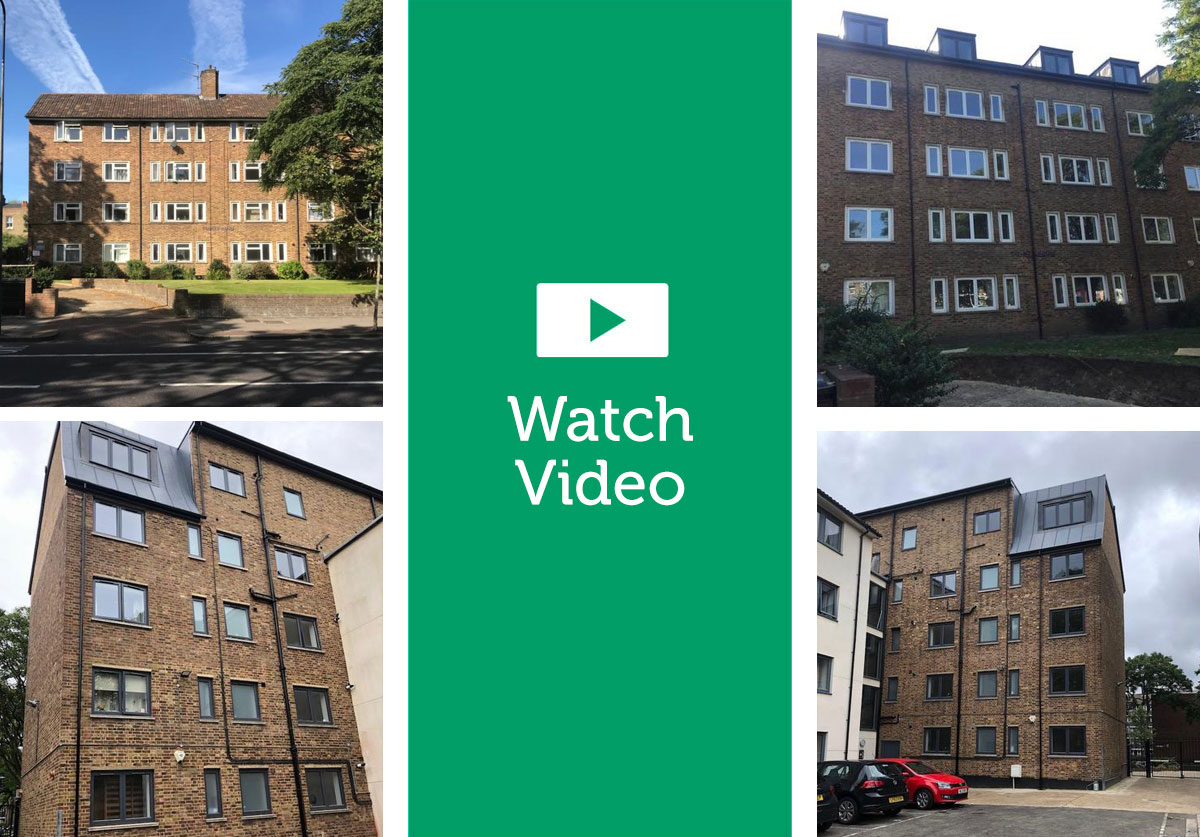 Extending roof space for this building has totally transformed the overall look of the building with new refreshed windows for all flats benefitting the existing tenants and 2 new modern city living apartments that embrace the city skyline.
Claude did not want this project to disrupt the existing tenants for too long, so choosing offsite bespoke modular build ensured the 2 new apartments could be built at the Moduloft factory where he visited to see key stages.  Then the team were onsite to lift the modules over 2 days and then onsite to complete the install in 2 weeks.
Covid-19 hit just as we completed lift and our team were onsite to finish the install.  We maintained safety first through this time and are now thrilled to share the final video of this compilation to show you lift and completion.
Every Moduloft is bespoke, so if you are considering extending space then Moduloft should be on your list, especially in these times offsite build makes so much sense to keep distance and safety for all with limited time on site.