Axminster Devon Two Storey Moduloft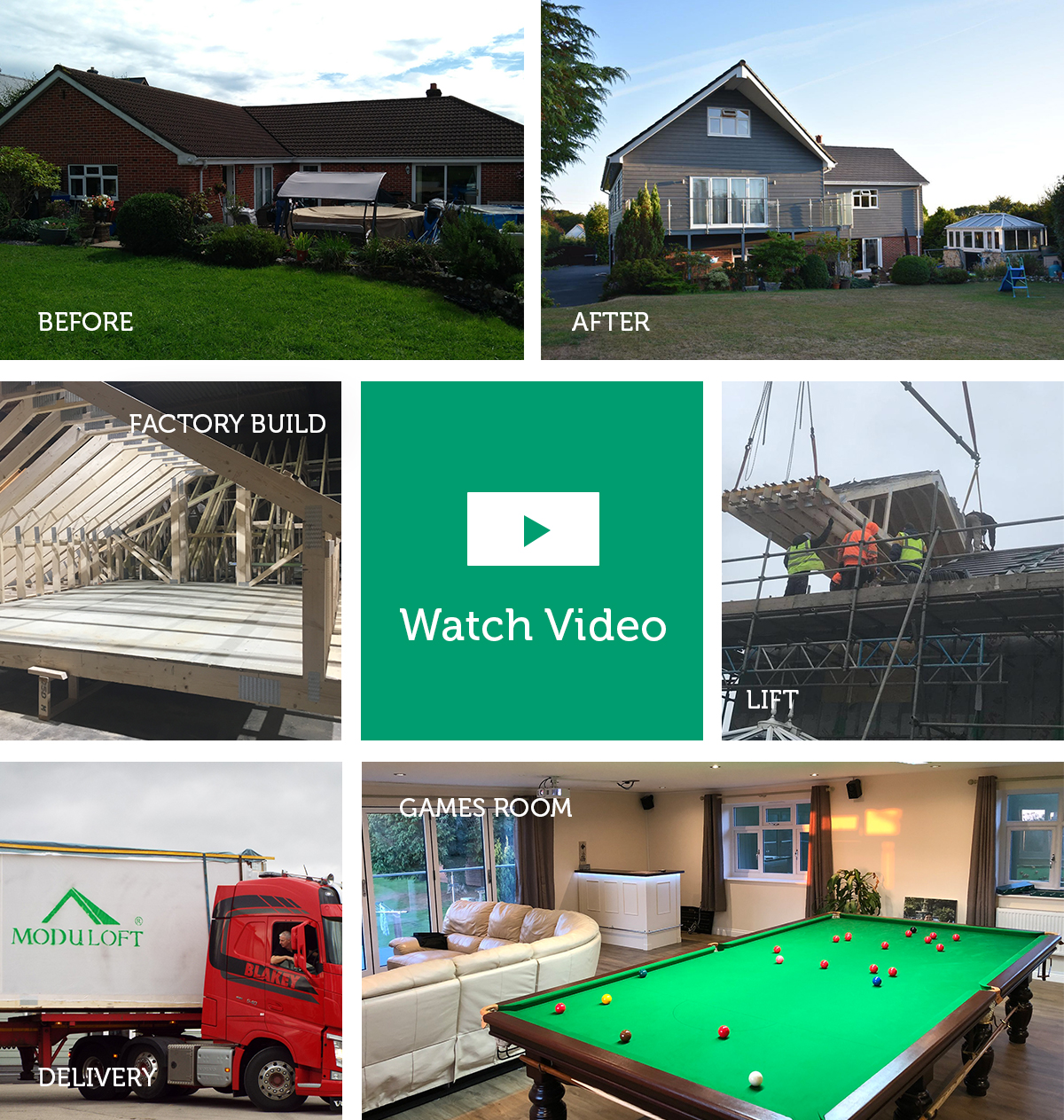 This project broke new ground for Moduloft – a two storey modular transformation creating an additional five bedrooms, games room and two bathrooms, our biggest residential project to date.  Our brief to provide space for an expanding family and a family with special needs.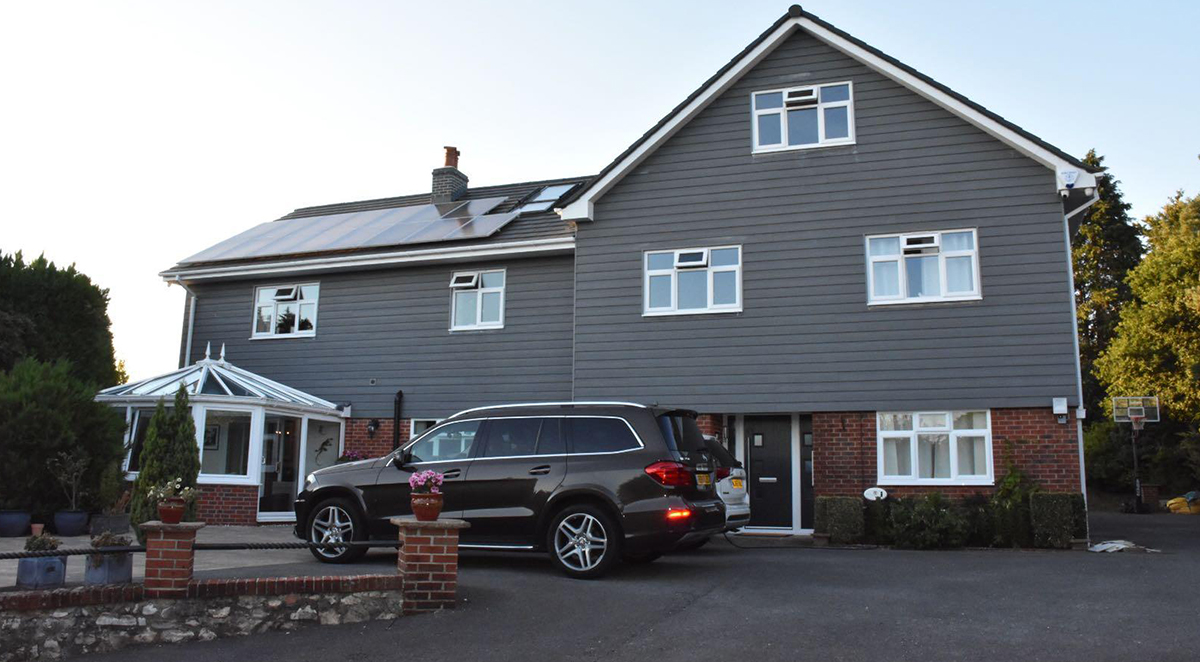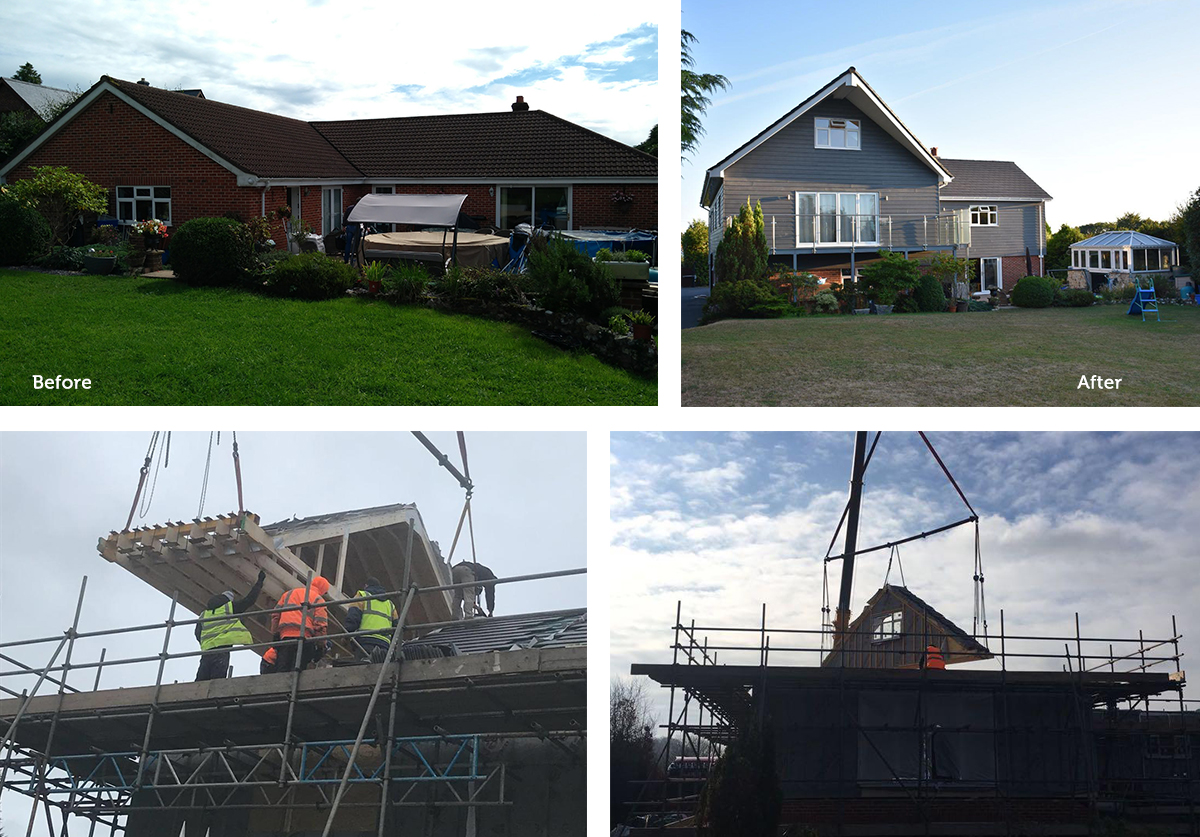 The challenge with this project from a structural point of view was to in effect build a modular multi- storey solution to fit on top of the existing bungalow.  Our solution had to comply with height restrictions imposed by planning whilst maintaining the required floor and ceiling heights.  The sheer volume of modules on this residential property created its own challenge there was thirteen for the first floor and thirteen for the second floor. We lifted twenty six modules over five days to complete the new space.
Another factor was to ensure the new space was suitable for wheelchair access with level door thresholds, increased door widths, movement space and a lift shaft placed within the stair core.
To the rear of the property the roof included a feature projecting canopy over the gable end, roof terrace and Juliet balconies.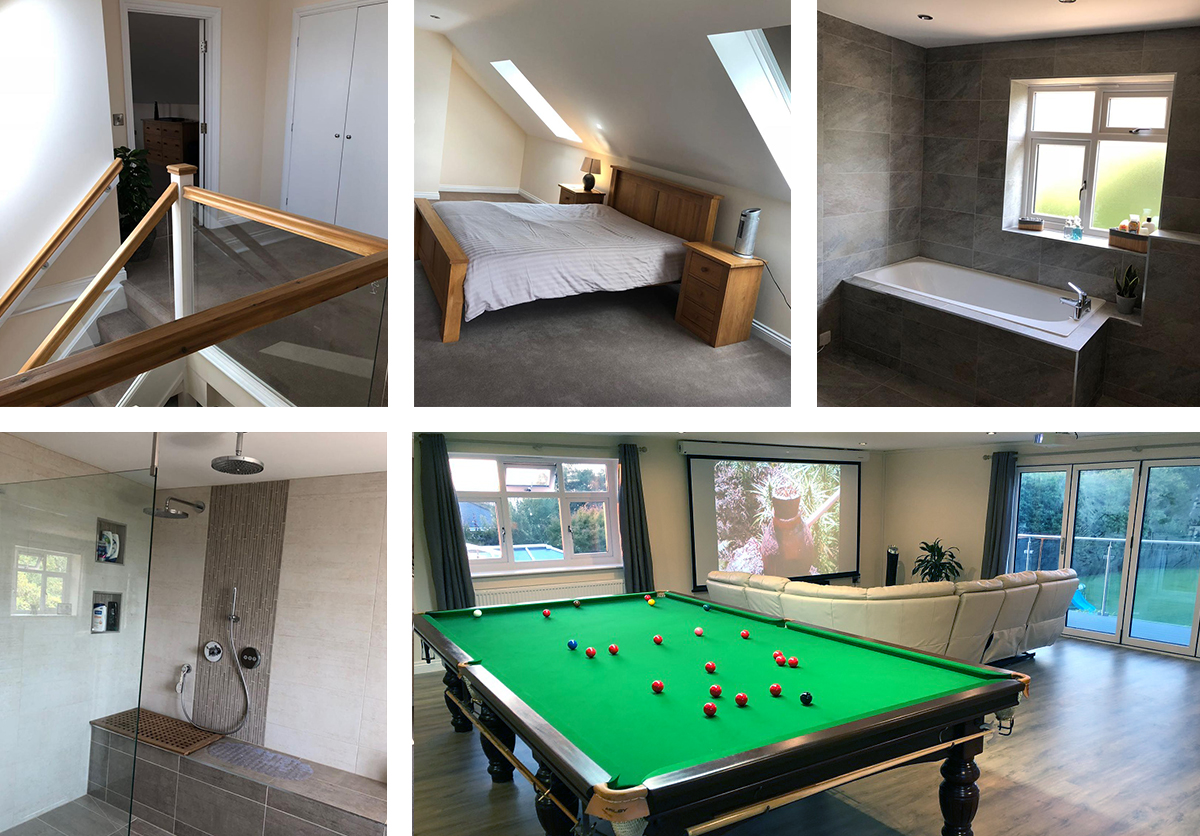 The finished property is just stunning, we are proud of the sheer scale that this project set the Moduloft team and we are totally thrilled with the end result.  The overall look and presentation of the property and all its nuances have made it a spectacular family home.  From start to finish this project took  fifteen weeks, we lifted over five days and team were onsite for four weeks.