St Martin, Guernsey
A bungalow in Guernsey, the family were looking to create more space and wanted to gain 3 rooms and 2 bathrooms in the newly raised roof space. The design for this project was carried out by Paul  Martel of Martel Design Ltd, Architectural & Building Engineering designers in Guernsey, we worked together to create a bespoke Moduloft that would achieve the new space. Special features for this stunning transformation were vaulted ceilings, cat slide dormers and a feature gable triangle window and VELUX rooflights. To the rear of the property a Juliet balcony with glass balustrade was placed to embrace the glorious views of the surrounding countryside.  The Moduloft was transported to Guernsey in May and lifted into place and our expert team were onsite for 4 weeks to complete the install.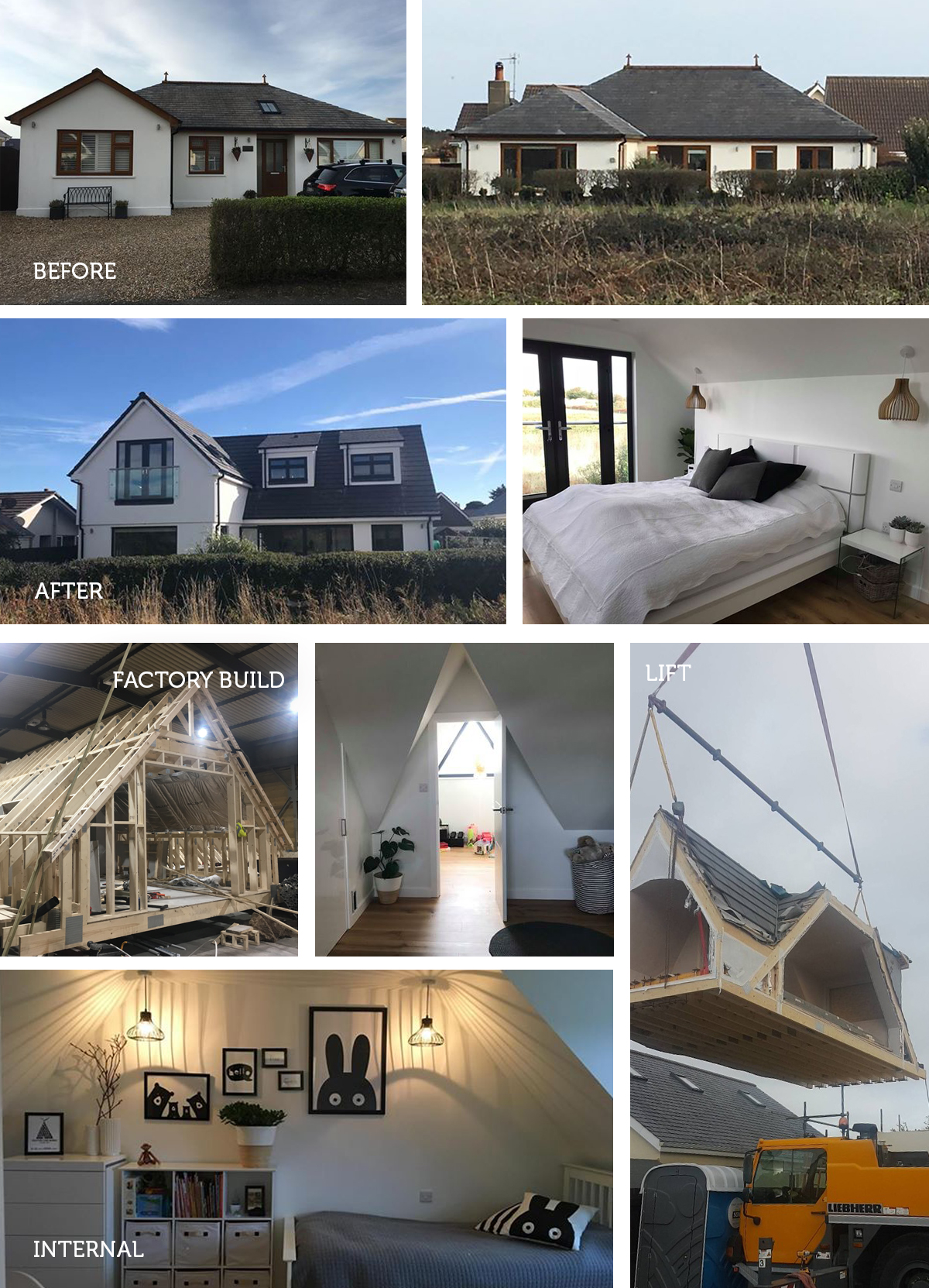 What our customer said about their project:
Moduloft was the ideal option for us.
A family of 4 with two young kids under 5 and a dog. This build was stress free, hassle free and mess free! We never had to move out and the main team was only on site for 4 weeks.
The whole experience was so exciting, from drawing up the plans with our local architect to involving Moduloft in the plans plus visiting the factory and walking around the new space choosing fixtures and fittings, to sitting down in the local harbour watching our modules arriving on the ferry and the exciting big lift on! Our bungalow was literally transformed in days.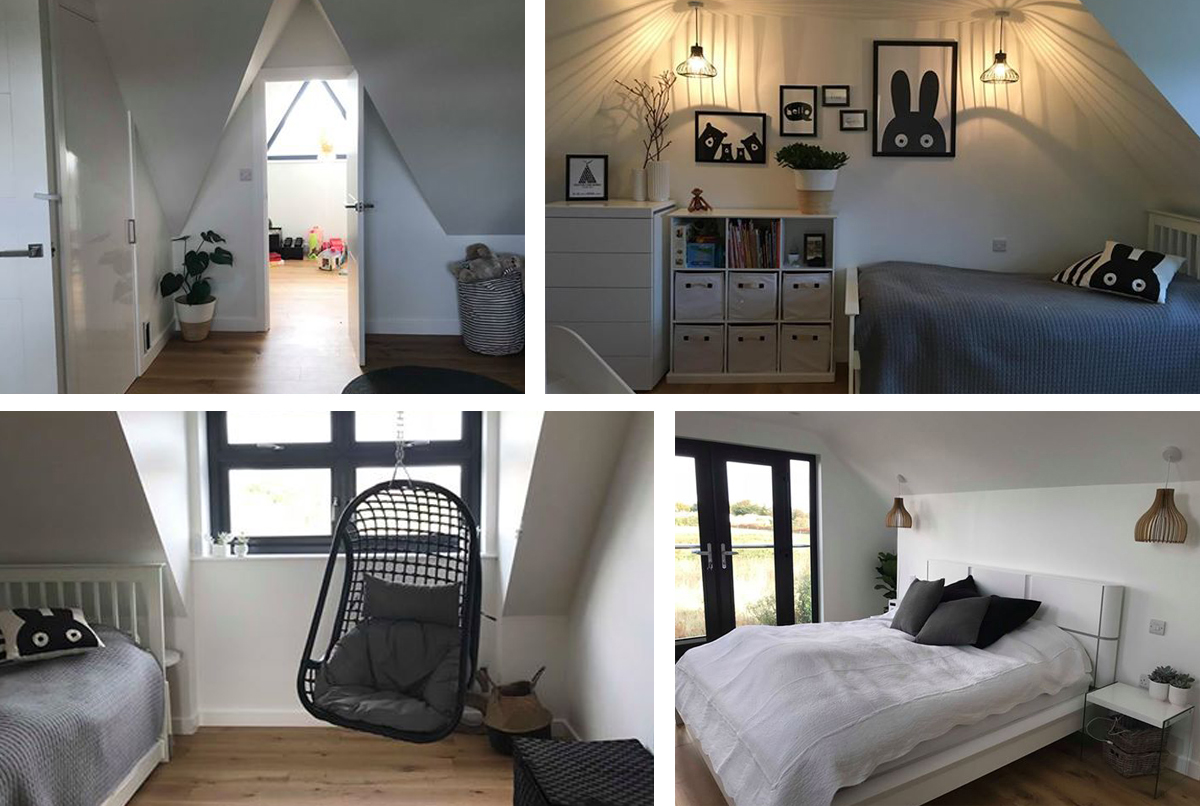 We had the build done in just under 3 months – 3 months from loft space to sleeping upstairs and everything done – a build that traditional builders quoted us up to 9-12 months to complete plus we would have had to vacate the house.
We now live in a beautiful house – a home we couldn't have afforded to buy but could afford to build with Moduloft's expertise and qualified team.  We could do it all over again!